Lawn Maintenance
Lawn Cutting
Newell Lawn & Landscape has an affordable lawn maintenance program. For this reason, our customers enjoy the yearly maintenance services we provide. We cut the grass, edge the cemented areas, weed eat around all fixed objects and blow the areas off. For the most part, we can handle all aspects of lawn care.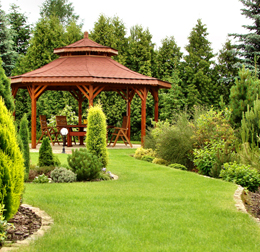 Yearly Lawn Maintenance
We have a cutting program that gives 40 weeks of cutting, edging and trimming (including the 4 months we cut it 5 times). Further more, our maintenance time runs from April through Dec and 11 weeks of fall clean up late Oct through December. We develop a total for the 9 months of work and take that total and divide it by 12 months to keep your payments fixed. Thus, Newell Lawn Service has to wait 3 months to get paid for work it has already earned. We also give two free service calls in January, February and March to blow cement areas off and check plants for disease. Meanwhile, under the umbrella of the maintenance agreement you are able to utilize all our other landscape services at a discounted rate and priority service.
Seeding
Lawn Maintenance in the Fall
Our seeding program is done in the fall. For this reason, we use hybrid fescue or winter rye at 11lbs per sq-ft. Moreover, our clients must water the yard daily. In order to, get the full effectiveness of the seeding application.
Fertilizing
6 Steps with our Lawn maintenance
We have a 6-step fertilization application program. More importantly, this program treats your turf for weeds and builds soil nutrition for fall seeding. Additionally, clients must partner with Newell Lawn and Landscape to maintain a proper watering program daily. In fact, no watering of turf will diminish the effectiveness of the fertilization application, from our lawn maintenance company.
Lawn Maintenance
Creating the Most Beautiful Lawns
We make sure that your property in Chesapeake, Va. is the most beautiful lawn in your neighborhood. Certainly, this is the single most important lawn care service we can offer you from our lawn maintenance company. After all, this lays the groundwork for everything else we do. Plus, it serves to unify the whole in a natural way.
Why you Should Contact our Lawn Maintenance Company
Reasons for you to contact us today. Firstly, to add beauty to your lawn with our lawn care service. Secondly, to increase your property value. Lastly, to set your mind and heart at ease. Knowing, that you used the best lawn & Landscaping company in Chesapeake.
Complete Lawn Care Services
Our company provides a full range of lawn care services in Chesapeake, Va.. For example, we will mow your grass to promote health. This includes, edging, weeding, tree trimming, hedge trimming and other lawn maintenance services. Further more, Newell Lawn & Landscape also perform fertilization, irrigation, installing and repairing sprinkler systems. In other words, we will keep your lawn in pristine condition all throughout the year. So that, you can enjoy a revitalized and flourishing landscape. Thus, Newell's focus is on beautifying and maintaining the quality of your yard for the edification of your property. To sum up, our company is just one phone call away from creating your dream lawn.
Newell's looks forward to not only providing for all of your lawn care needs in Chesapeake, VA.. But also, Virginia Beach and the surrounding areas.